CLUB SOLARIS GR CARIBE ALL INCLUSIVE RCI ID C668
GR Caribe by Solaris, better known as GR Caribe Deluxe, is an All-Inclusive resort in Cancun, Mexico, which features an elegant Mediterranean architecture, it is a great hotel to enjoy a romantic vacation with your loved one. 200 beautiful rooms and suites are awaiting for you, imported drinks and use of all the facilities and services of the sister resort Royal Solaris Cancun located next door. Our facilities and first class service, are ideal for hosting you and making your visit a once in a lifetime experience.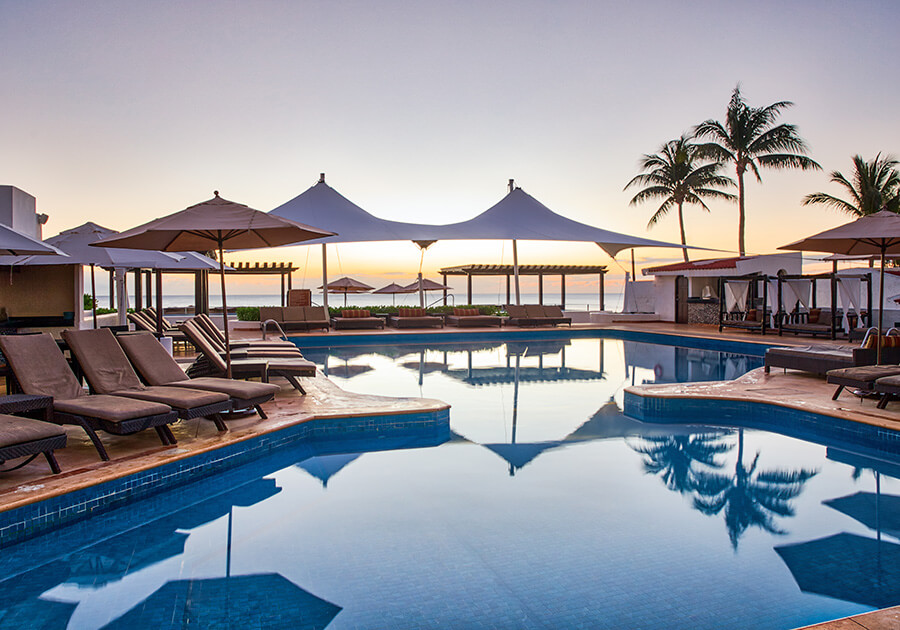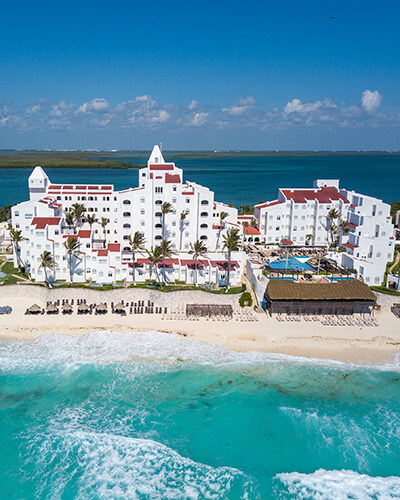 The all inclusive TRULY was all inclusive!! When your order room service they tell you 40 minutes but they usually deliver in about 15 or 20 minutes. These people have mastered the art of hospitality! You can even order meals at 4am!! The building is slightly aged, probably built around 2000 or late 1990's but its a GREAT VALUE!!!
I loved the GR Solaris Cancun! The service was phenomenal! I enjoyed the live entertainment (shows) and had a blast on Karaoke night. GR provided small gifts that were a nice touch as well. My tiny complaint is that the room service was not the best, but other than that, the buffet was delicious. Lastly, I loved my ocean view! Icing on the cake. I would definitely book again.
No need to say too much.. this place feels like home away from home, positive vibes, good food and beach access 24/7. Great for families and adult travelers. It's CANCUN postcard beach so enjoy ????
Nice hotel to stay at in Cancun! Right on the Caribbean Sea. It is all inclusive, so alcohol and food are included. The food is decent, and the drinks are good. The water is SO BLUE. Went for a midnight walk, and got the pleasure of seeing 12 sea turtles coming up out of the water to lay eggs. Has 3 pools, one with a pool bar in it. And 1 hottub. Some of the rooms have outside Jacuzzis facing the ocean, other rooms just have amazing views.
My husband and I brought our 2 kids, (6 & 13) here for spring break. We all had an outstanding time. The entire staff were extremely attentive & took covid restrictions seriously and the place was very clean. The food was quite good too. My 6 year old son LOVED their kids club, Monte & Claidia were amazing with him. In fact we could barely get him to leave! :) All in all a very nice stay
Food and beverages are awesome. Entertainment and wide selection of activities. Excellent spot on the Playa. Rooms were clean and everything in working order.
Large variety of food choices, lovely view of the ocean and convenient room service. Would recommend to couples and families.