CLUB SOLARIS LOS CABOS ALL INCLUSIVE RCI ID 5925
Club Solaris Cabos is one of the All-inclusive gems of this paradisiac destination, with incredibe facilities, an attitude of service for the whole family and life experiences that will remain in your memory forever. Spectacular shows and events every night, adequate facilities for your children, surch as water parks and the best daily activities in our pools, together with the enigmatic views of Los Cabos, make Club Solaris Cabos the ideal place during your next vacation.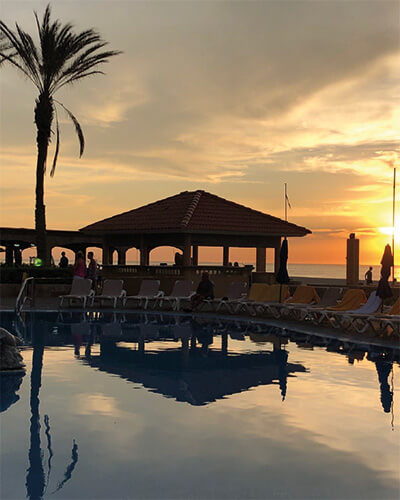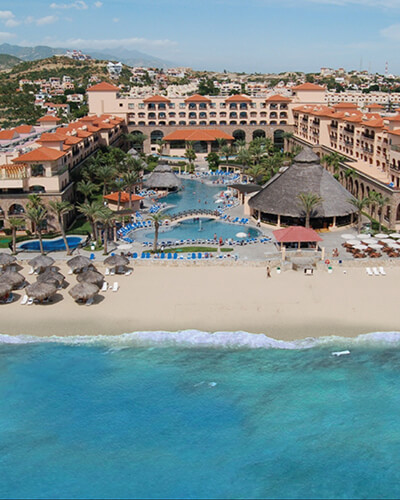 A great and friendly resort we have been going to Royal Solaris since 2008. Some staff have been working there for years and you get to know them like family and they remember you and do their very best to make you feel special.
We've been coming to Royal Solaris for years with a group of friends and each time we visit, it's like visiting family! EVERYONE is so polite and helpful! We'll most definitely keep coming back!
Service was very friendly and helpful. Never had an empty drink. Restaurant choices were great variety and delicious. Great location for shops and other necessities. Beach wasn't swimmable. But Uber to nearby beaches. All around awesome. The activity team was great too
This was great place for vacation. Very family friendly. The staffs were great and hardworking.
Wonderful resort. The staff really make you feel special. Great Drinks and food plus entertainment. The staff would remember us and have our table ready every morning to make our breakfast memorable!
Royal Solaris is both a family friendly and party atmosphere, offering a children's area for family, games and beach sports for teens, and a really well run membership area for adults ... (Ask for Antonio, tell them Kevin Kenny sent you!... They treat you right.)
Beautiful All-Inclusive Resort... looks just like the pictures. Great service, front desk always helpful and we utilized the Concierge service at the resort. Ask for Ronnie he's the best and he gets the job done. He's good and he may ask you to attend a presentation, just do it and take advantage of the options he gives you. I recommend doing it sooner than later, so that you get that out of the way... it's only 90 minutes. Rooms are nice, especially if you get the ones with the hot tub on the balcony like we did. We celebrated my birthday and Resort went out of there way to help us celebrate. I would definitely visit here again and hopefully before the end of this year.